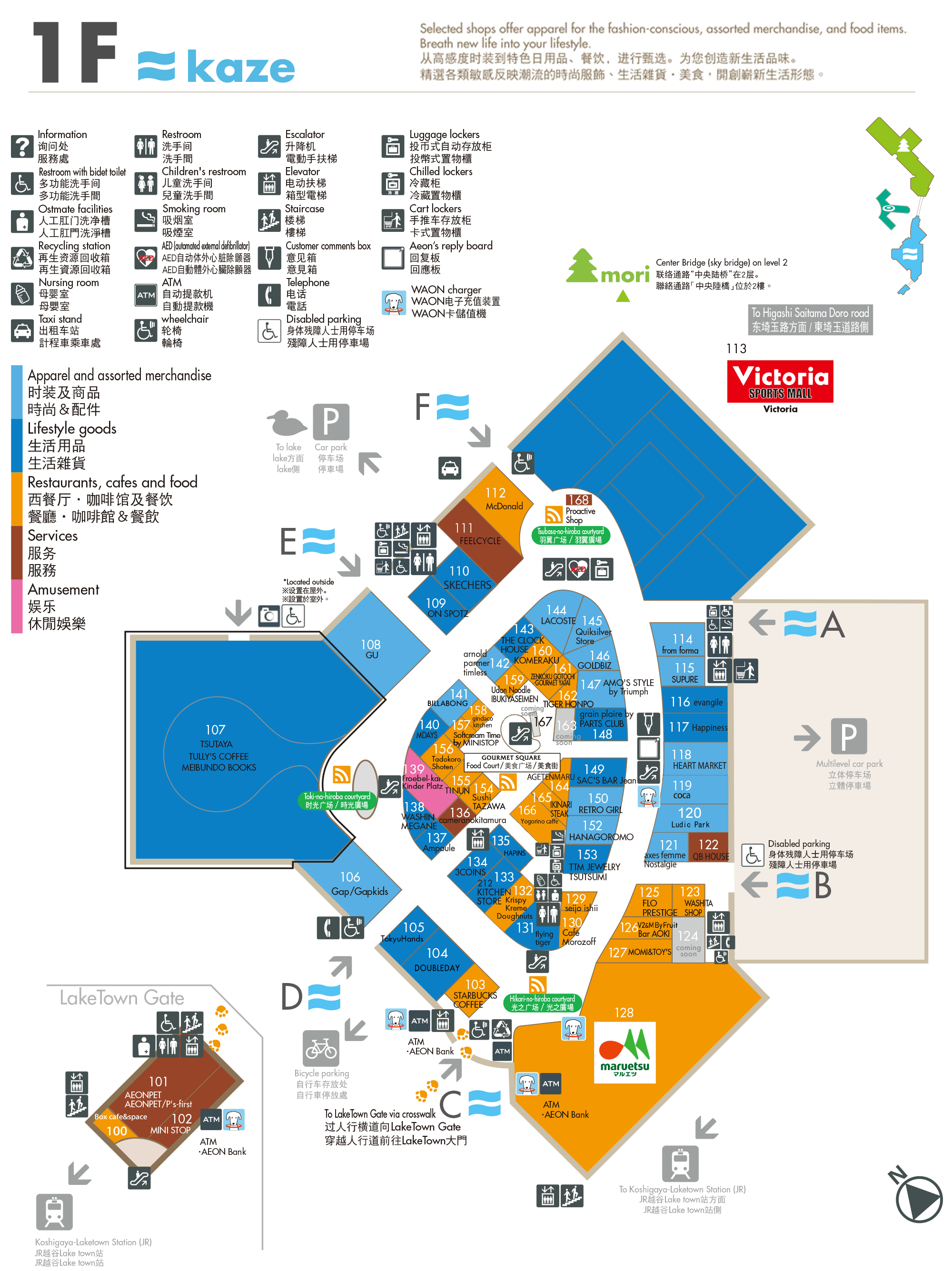 Center information and maps are available at the information counters in English and Chinese.
Print this map out and bring it with you for extra convenience.
kaze 1F shop guide PDF(0.99MB) kaze 2F shop guide PDF(0.92MB) kaze 3F shop guide PDF(1.03MB) kaze shoplist PDF(0.92MB)

■ Opening hours: AEON LakeTown is open 365 days/year. Some store hours vary.

Kaze specialty store area: 9:00 – 22:00
Kaze restaurants area: 11:00 – 23:00
Level 1 Maruetsu Koshigaya-Laketown: 9:00 – 23:00
Level 1 Ministop: 7:00 – 24:00
Level 1 Tsutaya: 9:00 – 23:00
Level 2 LakeTown Dental Clinic: 9:30 - 13:30/14:30 - 19:30(reception open until 18:45)
Level 3 AEON Cinema: 9:00 – 23:00

Mori specialty store area: 9:00 – 22:00
Mori restaurants area: 11:00 – 23:00
AEON LakeTown: 9:00 – 22:00 (Level 1 open until 23:00)

Outlet specialty store area: 10:00 – 20:00
Outlet restaurants area: 11:00 – 20:00(Some stores closed at 20:30)